Season Closing:
In the past two weeks members have celebrated achievements at the Prize Giving and Social and enjoyed the final major competitions with the Closing Day Ambrose on 30 November and Hamper Day on 7 December. These events were all most enjoyable with all players getting into the spirit of Christmas.
With the AGM on Tuesday 9 December there will be some movement from the Committee with Ladies  Club Captain, May McCaughan and her husband Trevor (Mid-Week coordinator) standing down. Viv Grant, Secretary, is also leaving the committee after several years in order to spend more time updating her garden in her rebuilt home. We all wish Viv, May and Trevor a more relaxing time in order to enjoy their golf without extra associated demands of their roles. Any further changes will be noted following the AGM.
Photos from the Prizegiving and Social will be added soon. Below are a few images from Hamper Day where a variety of different sized hampers were presented according to results on the day.
CONGRATULATIONS to:
Gary Holt (Rawhiti) and Fetoni Humm (Waimairi)
on winning the Maling Cup in the Rawhiti Mixed Open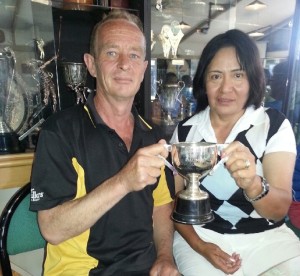 Congratulations to the following club members on their achievements over the past 12 months………
HOLE-IN-ONE
Kate Turner at No 17 at Muriwai Golf Club while representing Canterbury on 11 December 2013
Dylan Holloway (No 15 Rawhiti)
Dennis Jones (No 15 Rawhiti)
CLUB CHAMPIONS
MEN:
Nathan Andrews, Senior
Marty Rhodes, Intermediate
Denis Cotton, Junior
WOMEN:
Kate Turner, Senior
Sally Mene, Intermediate
Marie Huggins, Junior
Faey Sutherland, 9-Holers
We are especially proud of Kate, our top woman golfer who is currently playing off a 1.3 handicap.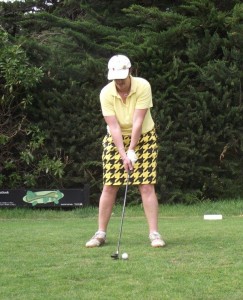 Congratulations to Joe Ah Kuoi – winner Samoan Club Senior Men's Championship. Joe was awarded his trophy at the Samoan Prizegiving and Social on Saturday evening 8 November 2014. He is also a member of the Rawhiti Club …